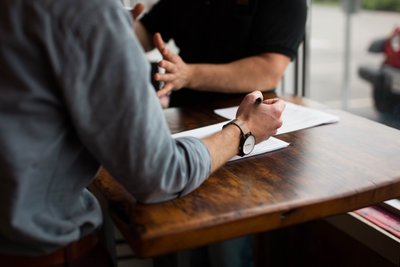 Tutorial
Business & IT Consulting (MSc)
Lecturer:

Prof. Dr. Frederik Ahlemann
Matthias Werner, M.Sc.

Contact:

Term:

Summer Semester 2019

Cycle:

Wintersemester

Time:

Do. 12:15-13:45

Room:

R09 R04 H02

Language:

English

Moodle:

LSF:

Participants:
Description:
This tutorial will extend and deepen the contents of the lecture "IT Consulting." Students are given the opportunity to broaden their knowledge of the IT consulting business and to practice basic consulting skills.
Learning Targets:
The students
are able to conduct a thorough analysis of the IT consulting industry,
are able to develop a basic proposal for an IT consulting engagement,
are able to prepare a basic (project) plan for an IT consulting engagement, and
are able to define measures in order to determine the engagement success and client satisfaction.
Outline:
1. Exploring the consulting industry 2. Competitive analysis: Who dominates and why? 3. Developing a firm: How can consulting services be marketed? 4. Preparing an engagement proposal 5. Planning an engagement 6. Running an engagement 7. Establishing lasting client relationships
Literature:
Maister, D. H. (1997). Managing the professional service firm, Free Press.

Meffert, H. and M. Bruhn (2006). Dienstleistungsmarketing – Grundlagen, Konzepte, Methoden. Wiesbaden.

Weiss, A. (2011). The Consulting Bible: Everything You Need to Know to Create and Expand a Seven-figure Consulting Practice, Wiley.
Methods of Assessment:
The students receive a case study that covers the course contents and describes an IT consulting firm. Based on the case study, groups of students draw up a management proposal on how to further develop the firm.