Mon, 24. Apr. 2017 Hoffmann, David
Guest lecture by Vaillant on digital transformation on May 8, 2017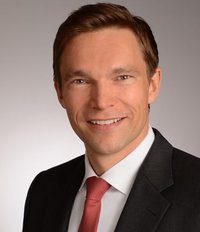 We are proud to announce that Dr. Rolf Tappe from the Vaillant Group will give a guest lecture in the context of the lecture series "Digital Transformation" on May 8, 2017. The lecture is titled "Die Digitale Transformation als Herausforderung und Chance eines traditionellen Marktführers in der Heiztechnikbranche."
Dr. Rolf Tappe is the managing director of digital transformation at Vaillant. His responsibilities include the development of new digital business models and the digitalization of business processes in terms of the Vaillant Group. After several years with Boston Consulting, Dr. Tappe started working for the Vaillant Group in 2010.
The Vaillant Group is a family-managed enterprise with more than 140 years of tradition. The group is also involved in the fields of heating, ventilation, and air conditioning technology. We are therefore very interested in gaining insights into how a market leader deals with the chances and challenges emerging from digital transformation.
Interested colleagues and students are warmly invited to attend the talk in room R09 R04 H02 at 4 pm on May 8.